Here are a few projects we have recently been involved with. Each of the owners of these websites would be more than happy to provide a reference and testimonial on how we helped them to complete their projects successfully.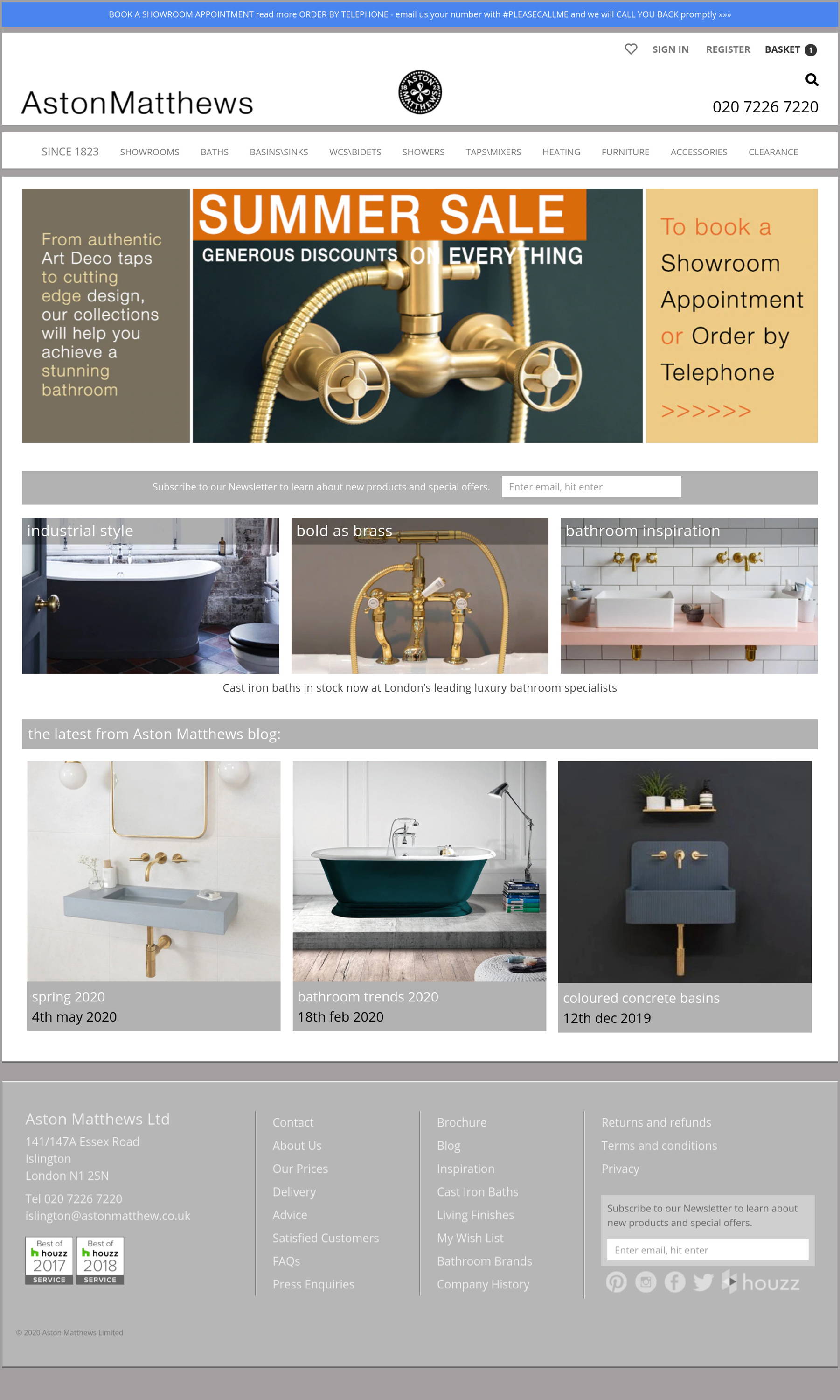 Aston Matthews ran their website on Magento 1 for several years. When it came to the point where an upgrade was needed, they decided to move to BigCommerce instead of Magento 2.
Now that the site is live on BigCommerce, they are in a great position to start growing their visitors and sales and we will be assisting with the strategies to achieve this.
Drew Lennox wanted to move away from Magento 1 due to it coming to the end of its life, so they chose BigCommerce as the platform to replace it.
Having upgraded away from Magento, the site now runs very quickly, is much easier to administer, and is now fully hosted, updated and supported on the BigCommerce platform.
We provide any other support that is needed.
Town House Films were still happy with the way their old Magento 1 website was running but realised they would have to bite the bullet and upgrade it when Magento 1 reached the end of its life.
They decided to ask Kickstart Commerce to upgrade it to BigCommerce.
This was done over a period of about 3 weeks, and Town House Films are now delighted with the additional speed and ease-of-use of the back office.
MBE Fasteners are a local business to Aylesford in Kent and server the surrounding area with nuts and bolts in bulk.
In 2019 they approached Kickstart Commerce with a view to expanding their potential customer base to the wider UK.
MBE had no eCommerce website before this, so are building up online orders one by one from the ground up. It is always takes time to build up visitors and sales, but it has been done time and time again with our help...