There are many different front end design styles to choose from.

Within each design, you can easily change colours, fonts, images, logos and so on to tailor it to your brand.

In the future if you would like a completely bespoke design created, this is of course completely possible, but we would recommend you prove to yourself that your products are selling online well before investing significant amounts into this type of customisation.

Here are some of the included designs you can choose from for the Launch Packages.
Each of these can be set to use colours, fonts and images of your choice:
---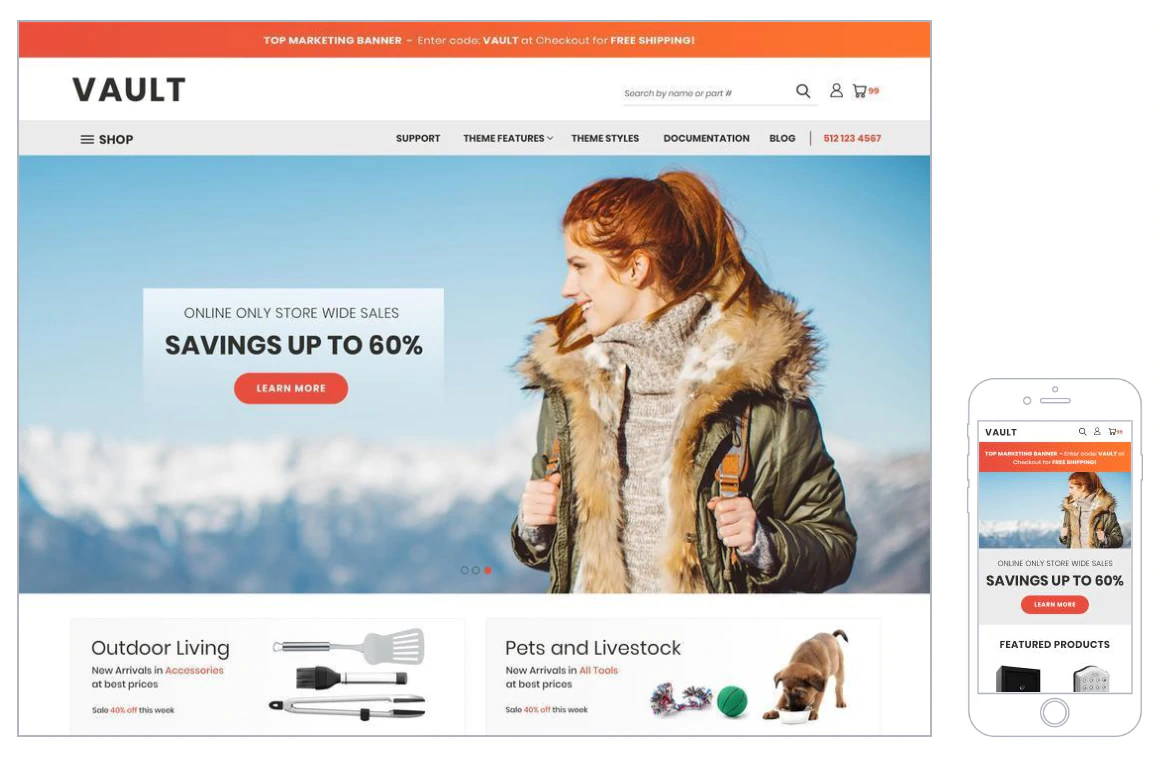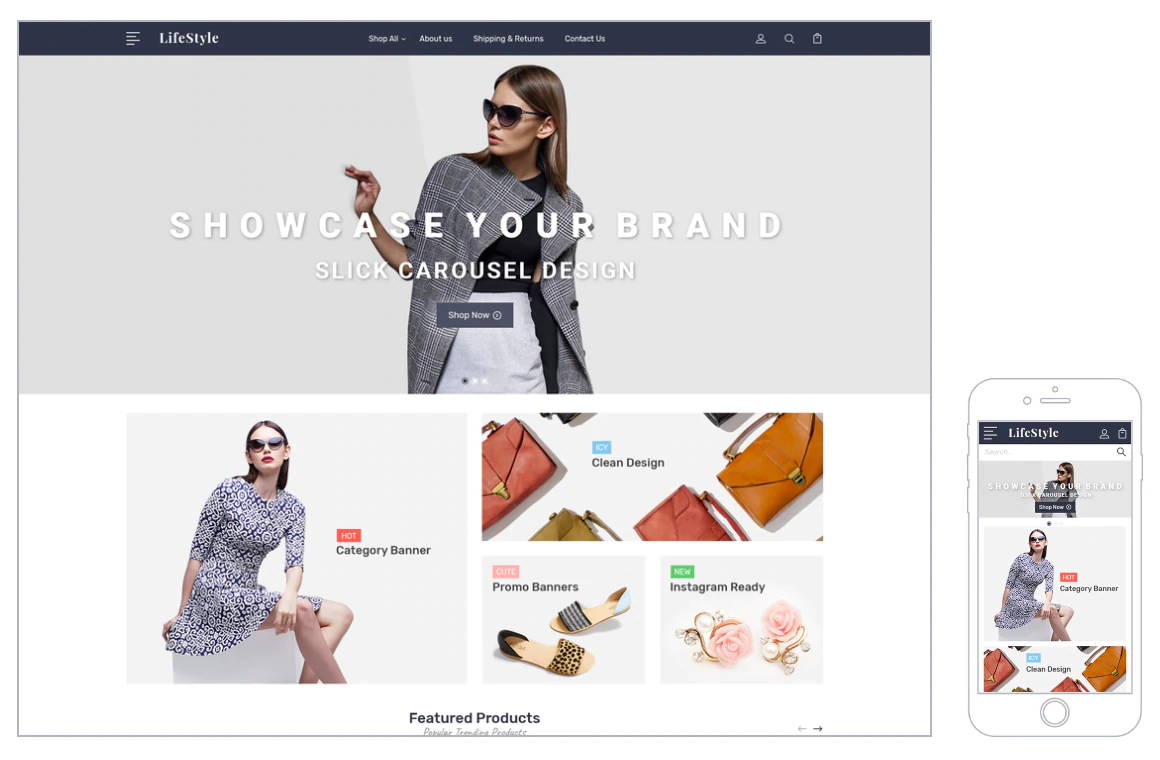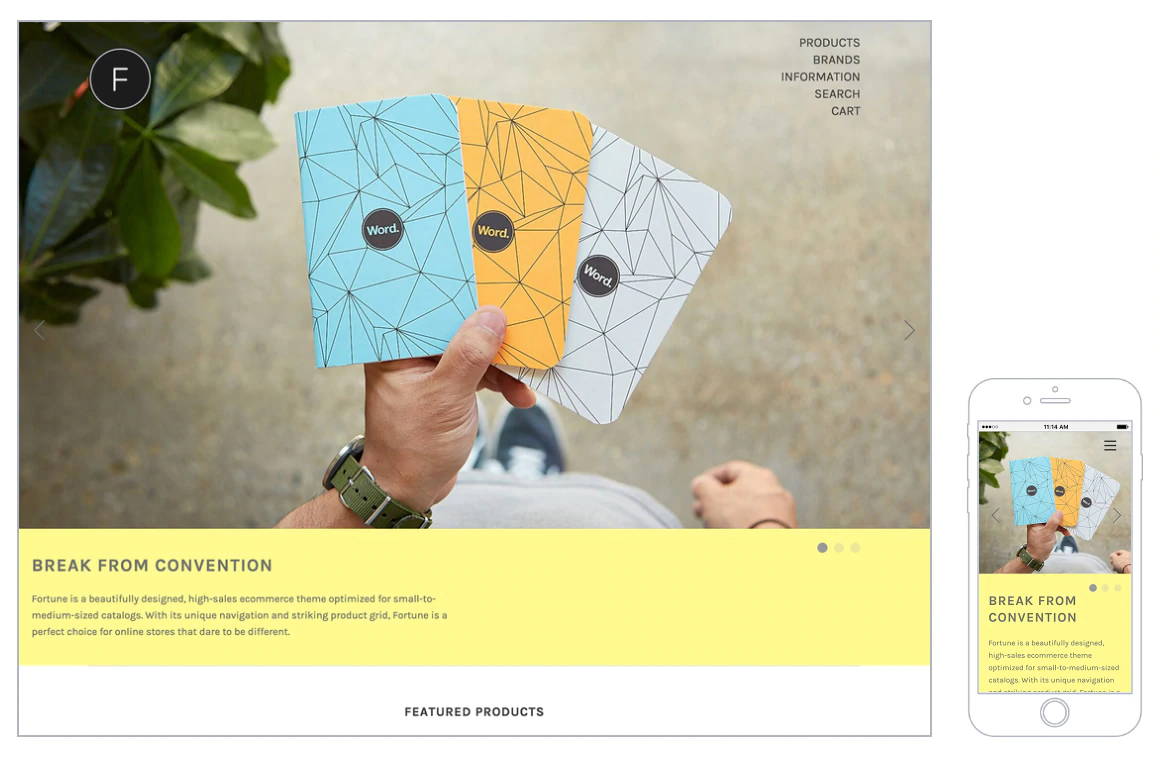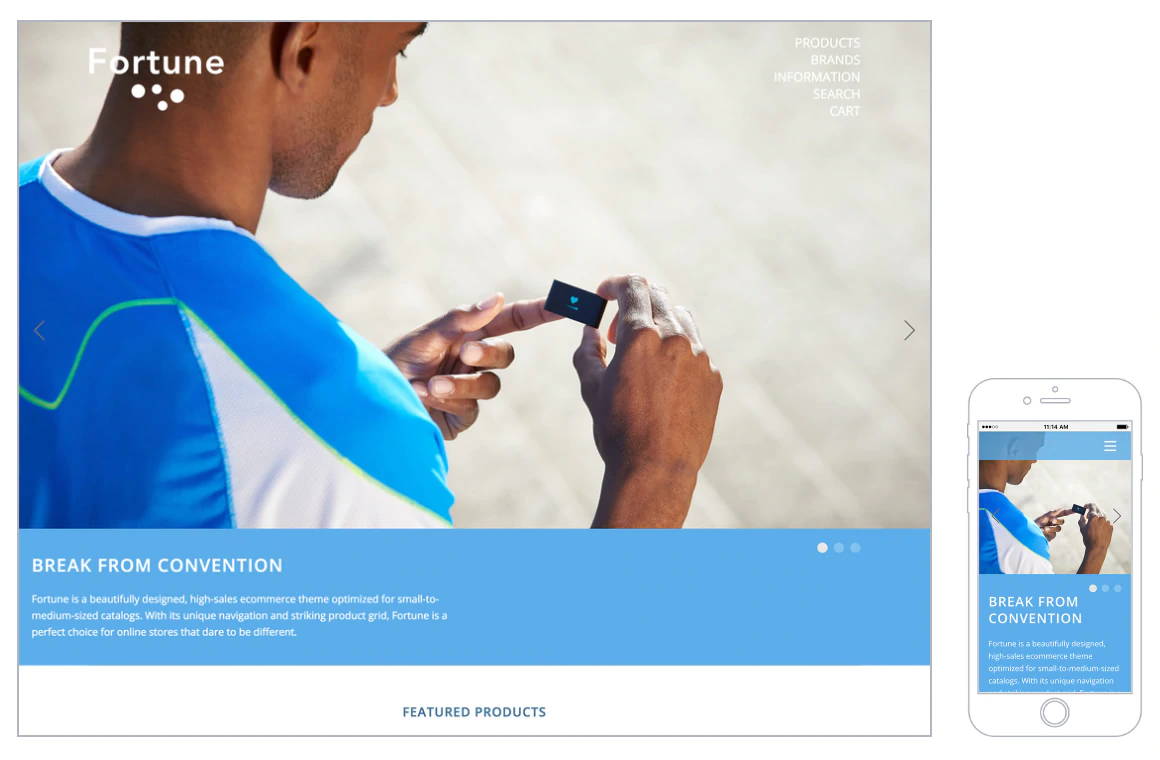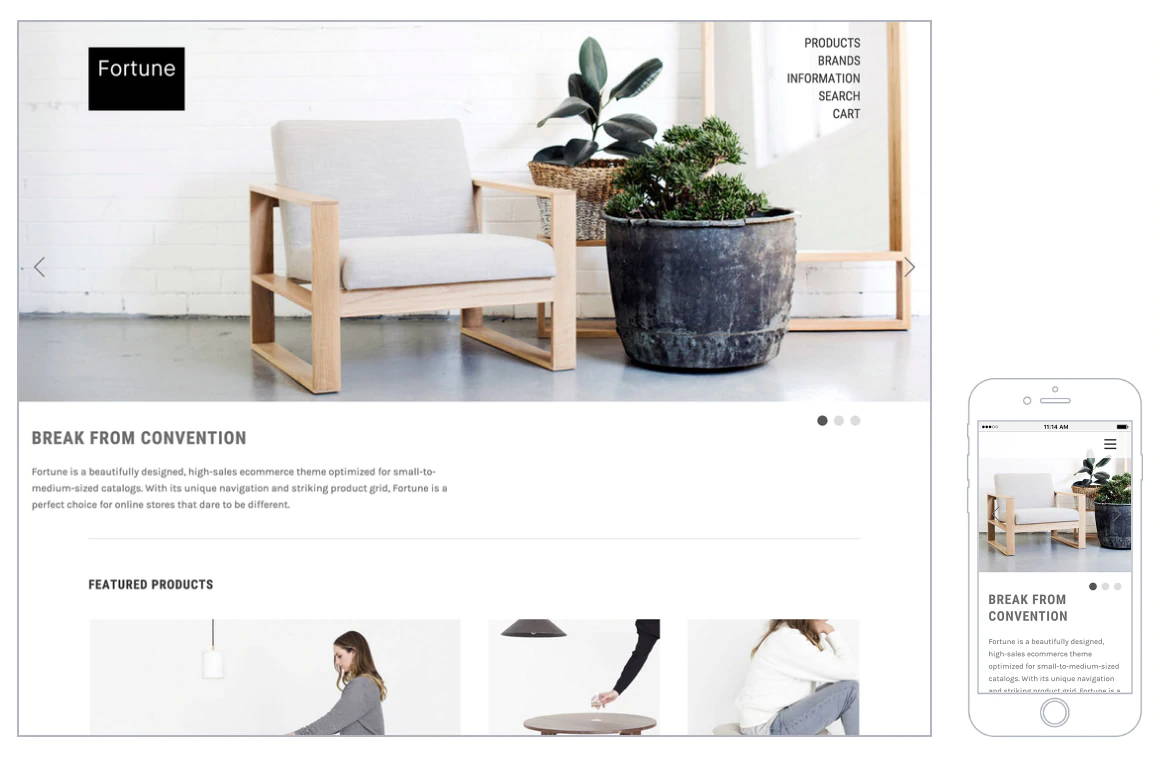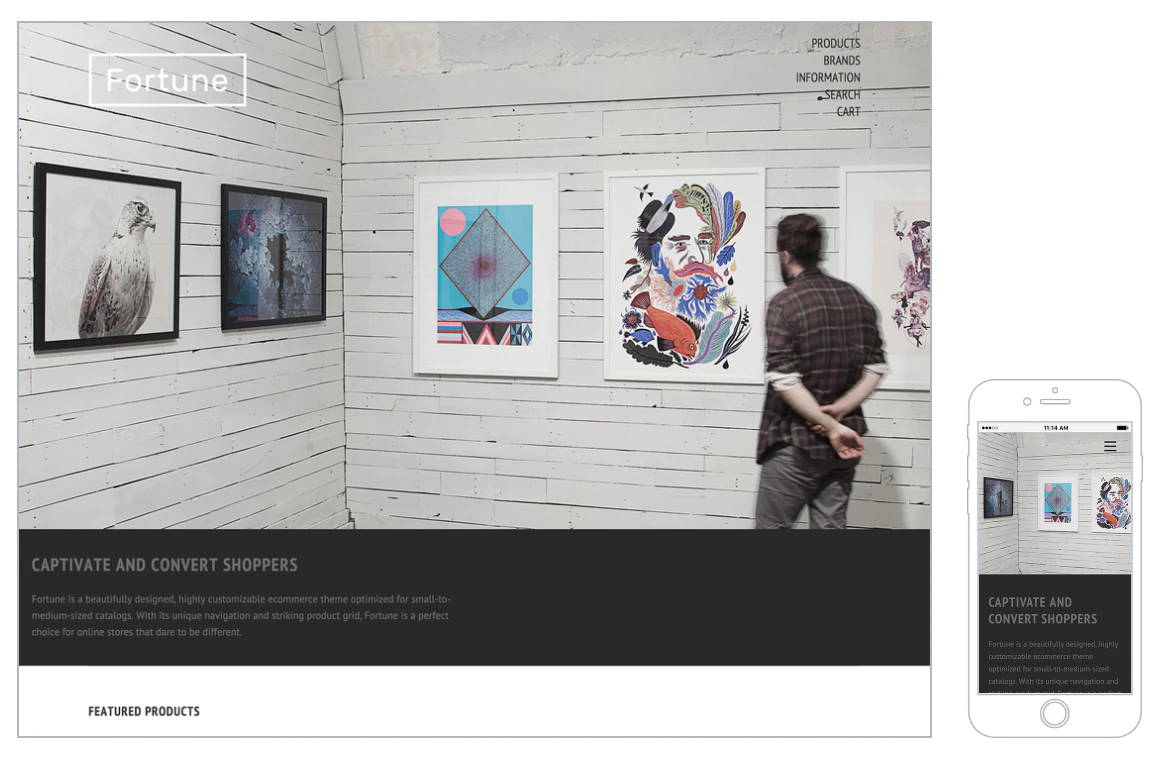 ---
If you prefer something a little bit more advanced or with an added degree of "design" you can pay a one off cost to purchase a Premium Theme. You can preview these with your site before committing to purchase. The cost of these themes is usually between £100 and £250.